UCLA Planetarium Hosts Virtual Show, Plans In-Person Relaunch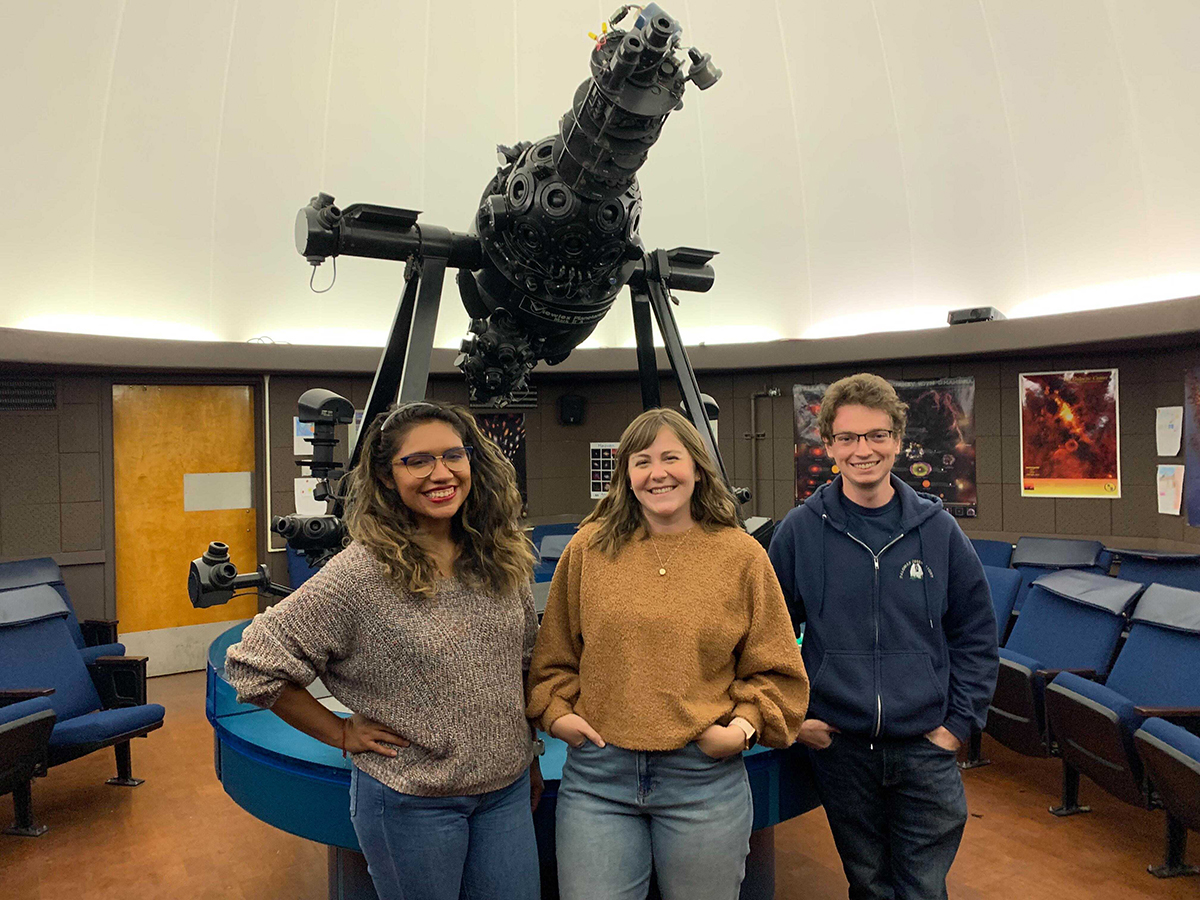 UCLA Planetarium graduate student volunteers are hoping for a quick return to in-person shows as they kick off the school year with their first virtual show since March.
The planetarium hosted the first show of the school year Virtually Wednesday themed hot Jupiters – Jupiter-sized exoplanets that are located very close to their stars and have high surface temperatures.
Exoplanets are planets located outside the solar system, according to NASA. Astronomers have discovered thousands of exoplanets, and improved telescope technology is helping astronomers identify more, according to NASA.
"Astronomers are starting to move from just detecting exoplanets to learning the details of individual exoplanets and their atmospheres," said Luke Finnerty, graduate student in astronomy and volunteer.
The show included a simulation of the Los Angeles night sky and a discussion of recently discovered phenomena, such as iron rain, which occurs when atmospheric iron on an exoplanet condenses and falls like rain.
Finnerty's only experience giving planetarium shows has been virtual, although he has expressed interest in hosting a show in person in the unique atmosphere of the planetarium.
Show coordinators and doctoral students in astronomy Briley Lewis and Lizvette Villafaña were also eager to return to the shows in person. They said the planetarium volunteers were having difficulty adjusting to the COVID-19 pandemic and were working hard to support a virtual performance format.
"We've had a really good routine for many years, and that was suddenly destroyed by a pandemic," Lewis said. "We had to come up with a new plan, and we at the planetarium had never done any virtual shows before, so it was a lot of work to make it work."
Given the uncertainties of the pandemic, planetarium coordinators had decided to take an early break in March and return to weekly screenings this fall, Lewis added.
Show coordinators and fans of the UCLA Planetarium are eagerly awaiting the first in-person show of the year, which is scheduled for December 1. However, the students who run the show say they will continue to tailor their plans based on UCLA's COVID-19 protocols. , including requiring participants to be fully immunized.
The UCLA Planetarium will host two upcoming shows about the launch of the James Webb Space Telescope, Lewis said. One show will be virtual in October and the other show will tentatively be in person in December with freebies to commemorate the event.
While the coordinators hope to return to regular in-person shows soon, they said the silver lining of virtual shows has been an increase in viewership and accessibility.
"An interesting part of going virtual is that we can get a bigger audience,… and it's different for the planetarium that we now have an online presence," Villafaña said. "There was a show that attracted thousands of viewers. "
Villafaña and Lewis also said that during the pandemic the planetarium was able to put on a show in Spanish, which they hope to continue to do with more languages ​​to make their programs more inclusive.
Gina Estrada-Ducoing, a viewer from Orange County, said she and her family have enjoyed watching virtual shows throughout the pandemic. Although getting to the planetarium is difficult due to the traffic, she said she would like to see a show in person.
"I know this is something that my youngest, especially since he is the big space fan in our family, would really love to go to a planetarium and see it," said Estrada-Ducoing.
Finnerty said he shared similar thoughts on the value of shows in person.
"I think there's something about the real show that you just can't virtually replicate even if you can reach a larger audience," said Finnerty.