The Adler Planetarium finally reopens this week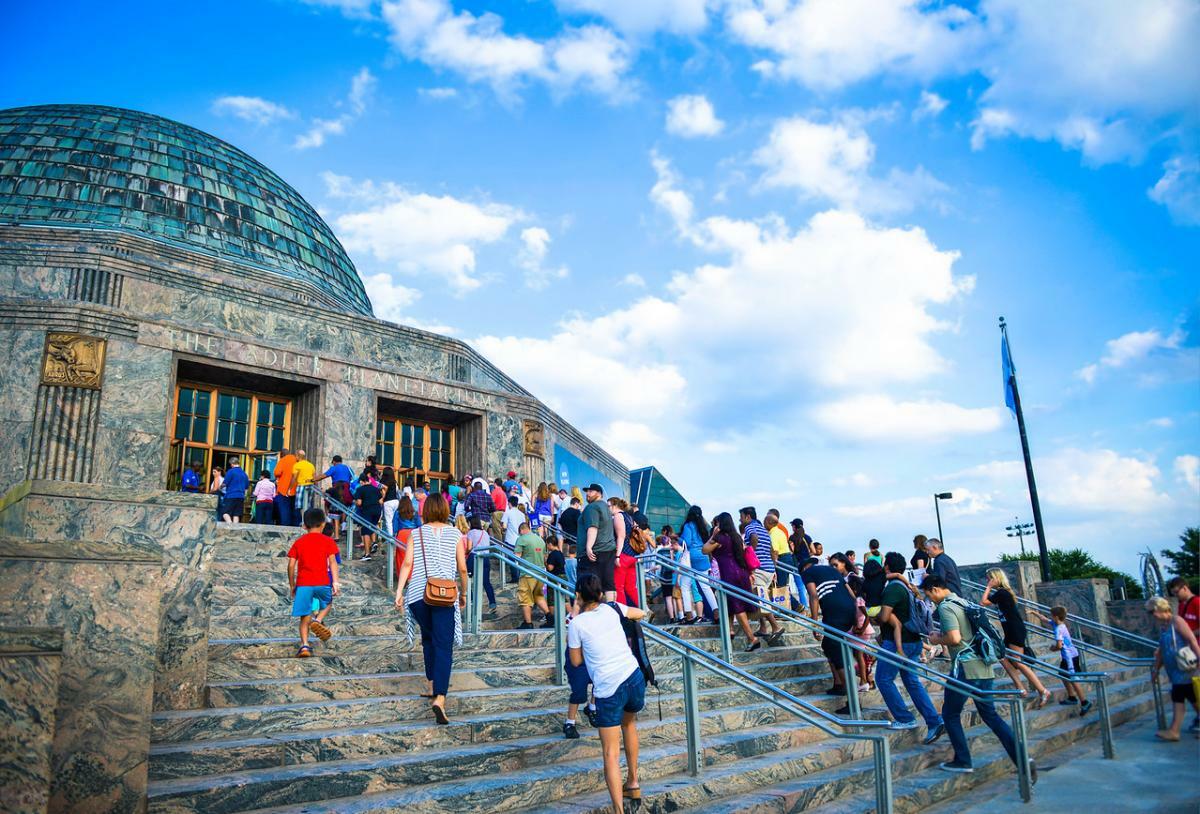 It's been nearly two years since visitors have been able to catch a show at the Grainger Sky Theatre, gaze at scale models of the planets in our solar system, or peer inside the tiny Gemini 12 capsule that carried two astronauts into the spaceship. 'space. and back. That will change on Friday, March 4 when the Adler Planetarium officially reopens, welcoming guests back to the popular Museum Campus attraction. In fact, it's the last major Chicago institution to reopen after it closed at the start of the pandemic.
Like the Field Museum and the Shedd Aquarium, masks and proof of vaccinations will not be required to visit the Adler Planetarium, thanks to the repeal of Chicago's mask and vaccination mandates on February 28. A statement said Adler is "mask friendly and we strongly support your choice to wear a mask."
The Alder Planetarium is also inaugurating new hours, open from 9 a.m. to 4 p.m. every day, except on Wednesdays when the museum will remain open until 10 p.m. Admission on Wednesday nights (starting at 4 p.m.) will be free for Illinois residents (with proof of residency), but you'll still need to reserve your free tickets through the Adler Planetarium website.
In the future, you will need to purchase all Adler Planetarium tickets in advance through the institution's website. There's also a new ticket option for frequent visitors: the Star Pass, which offers one year of unlimited access to Adler Planetarium exhibits, Doane Observatory tours and celestial shows in the domed theatre. A Star Pass costs just $65 for individuals and $180 for families, including access for two adults and all children 17 or younger.
Ready to see the stars in one of Chicago's best museums? You can lock in your Adler Planetarium tickets (or claim admission for Illinois residents on Wednesday nights) now.