Star Shows and Musical Laser Concerts at the RVCC Planetarium in March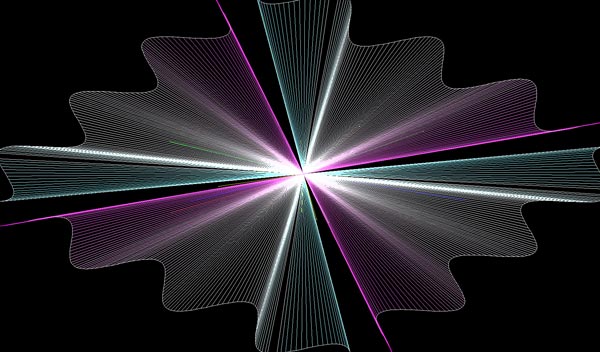 NEW | FEATURES | PREVIEWS | EVENTS
originally published: 02/27/2022
(BRANCHBURG, NJ) — Raritan Valley Community College Planetarium will feature in-person star performances and laser concerts for all ages in March, including programs featuring music from artists such as Taylor Swift, Shakira and Beyonce. Face masks are required in all campus buildings, including the Planetarium. The planetarium will also have seats with reduced capacity.
The following shows will be offered at the Branchburg Planetarium:
Perfect Little Planet, Saturdays March 5, 12, 19 at 3:00 p.m. – A family from another star system searches for the perfect vacation spot. Fly over the surface of Pluto, our best-known dwarf planet; navigate through Saturn's rings; feel the storms of Jupiter; and walk on the surface of Mars. Which destination will the family choose? (Recommended for ages 6-12)
---
Laser Pop Rock, Saturdays March 5, 12, 19 at 4 p.m. – Lasers "dance" across the dome as music plays. Songs include "The Lion Sleeps Tonight" by The Tokens, "Campfire Song Song" by Spongebob Squarepants, and "Shake It Off" by Taylor Swift. (Recommended for ages 6-12)
---
The Sky Above, sensory program, Saturday March 5 at 5:00 p.m. – This sensory spectacle of astronomy and music, lasting approximately 45 minutes, is specially designed for families with children on the autism spectrum or those with intellectual disabilities. Neurotypical children are also welcome. The program, which is presented at the kindergarten level, is suitable for audiences of all ages. During the show, the doors will remain open so that children can freely exit and return if they wish. The lights will stay dim (instead of dark) and the sound will be lowered and held at a constant level. The show will include music, laser lights, stories and information about the planets, Moon and constellations.
---
Advertise with New Jersey Stage for $50-$100 per month, click here for more info
---
Astronomy tonight, Saturday March 5 at 7:00 p.m. – Using the Planetarium's DigitalSky digital theater, experience a guided tour of the night sky. Learn about some of the popular constellations visible from sunset to sunrise, and the stories behind them. Find out how and where in the sky to find the brightest planets. Weather permitting, the 3M Observatory will be open after the show. (Recommended for ages 8-adult)
---
Laser Ladies, Saturdays March 5 and 12 at 8:00 p.m. – Women have undoubtedly caused a stir in the music industry. Aretha Franklin, Madonna, Gloria Estefan, Beyonce and Shakira are just a few of the female artists whose music is showcased in this energetic laser concert.
---
From Earth to the Universe, Saturdays March 12, 19, 26 at 7 p.m. – The sky has always been a place of wonder. Philosophers and scientists from the Greeks to Galileo began to unravel some of its mysteries, and the invention of the telescope led to even more discoveries. Fly over all the planets in our solar system, then travel beyond to see where stars were born and died, and even further afield to the myriads of galaxies in our universe. The program includes a brief tour of the current night sky. Weather permitting, the 3M Observatory will be open after the show. (Recommended for ages 10-adult)
---
Rock of Ages laser concert, Saturdays March 19 and 26 at 8:00 p.m. – Enjoy a laser concert with songs taken from the popular rock of ages Broadway show and feature film. Sing along to tunes like "We Built This City" by Starship, "I Wanna Rock" by Twisted Sister and "Talk Dirty to Me" by Poison. (Recommended for ages 10-adult)
---
Rockin' Rocket Ride, Saturday March 26 at 3:00 p.m. – Put on your space suit and blast off into space to visit the Moon, Sun and planets. A lively experience for youngsters, the show features a musical selection of "Journey Into Space" by Jane Murphy. (Recommended for ages 3-8)
---
SkyLights, Saturday March 26 at 4:00 p.m. – Our younger audience members can sing along to songs by mr. RAY ("Family Ride", "Kalien the Alien") and Jane Murphy ("Moon Rock Rock", "The Planet Song"). Some songs are illustrated with lasers, while other songs feature video footage. (Recommended for ages 3-8)
---
Planetarium tickets are $10 for one show, $18 for two consecutive shows on the same day. Reservations are recommended, but all ticket sales are at the door on the day of the show. Late admission to Planetarium shows is not permitted. For reservations and information, call 908-231-8805.
Raritan Valley Community College (RVCC) is located at 118 Lamington Road in Branchburg, New Jersey.