Published by Planetarium Labs, Nine Chronicles Unveils Chapter 3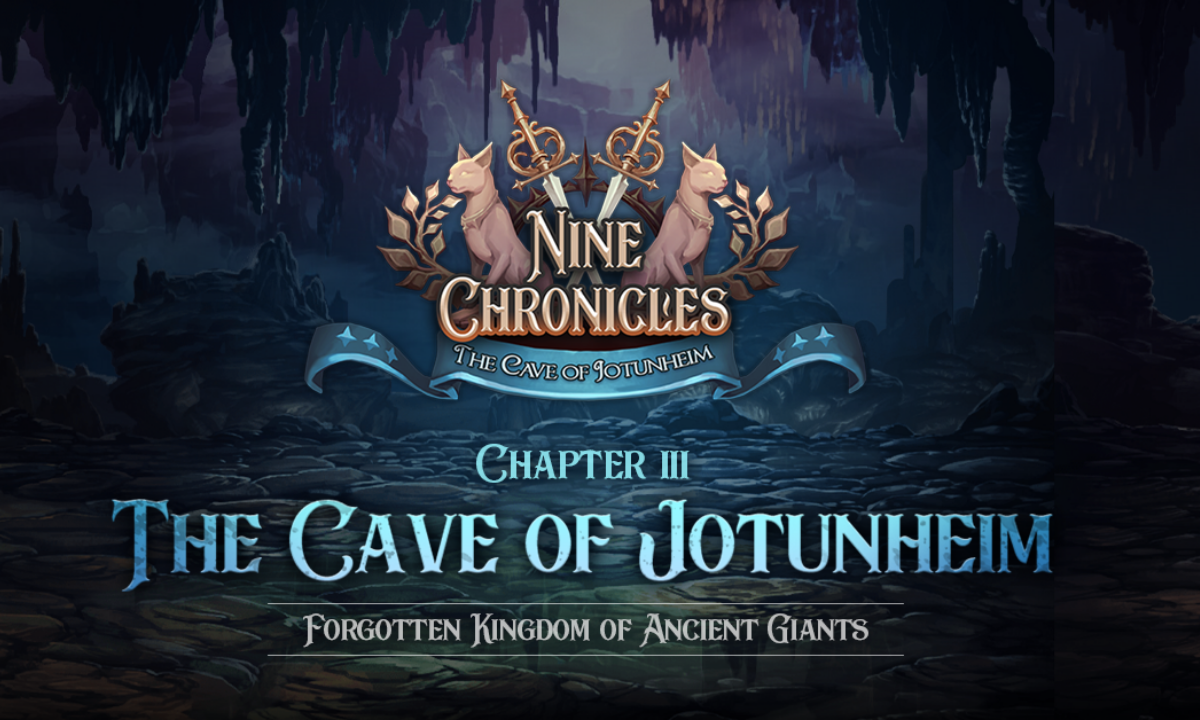 Nine Chronicles publisher Planetarium Labs, which recently caught the media's attention with its successful $32 million funding round led by Animoca Brands, Krust Universe, Wemade and Samsung Next, has announced the update reveal. from Chapter 3, The Jotunheim Cave.
Nine Chronicles Chapter 3 marks a major development milestone as it brings more features for a sustainable economy, enhanced gameplay experience, and community support.
In order to provide a more sustainable economy, the Chapter 3 update introduces a new in-game currency, more wagering opportunities, and an incentive model for liquidity providers.
NCG's staking feature will now allow more players to deposit NCG so they can spend it on in-game tradable items (AP Potions and Hourglasses). Players will now also be able to earn crystal by grinding their in-game items.
Finally, Wrapped NCG can now be staked as WNCG-ETH to provide liquidity in exchange for rewards using Balancer, a decentralized exchange based on an Automated Market Maker (AMM).
Additionally, the Chapter 3 update is an introduction of new game content reflecting the opinions of the community. Essentially, the community was eager to see a new world in the game – and their demands are being met with a new world called Jotunnheim: The Cave of Forbidden Giants.
The revamped arena and new world will provide more dynamic gameplay. Over the course of the year, the arena will perform more frequently and regularly.
New world trolls will soon be featured in the sandbox which has been partnered with Planetarium Labs, allowing players to experience the Nine Chronicles IP in different multi-verses.
The Chapter 3 game update also introduces various support programs for community growth. Planetarium Labs recently launched a $5 million Nine Chronicles ecosystem fund dedicated to supporting early initiatives to add value to the community.
The fund will be used to provide support for secondary creation and IP expansion activities conducted by various members of the community, including players, guilds, builders, modders, and creators.
The company has also launched a program to support the free agent group – The Community Support Program, an organization that can help accelerate healthy development and ecosystem expansion in the community with the Planetarium Labs team.
JC Kim, CEO of Planetarium Labs, comments on the update: "Our team is made up of geeks obsessed with games and decentralization.
To deliver perpetual gaming experiences, our team is focused on developing technology that goes beyond a simple game-to-win model. It could
possible to do so for players to truly own the value that comes with their gaming experience. We are continually striving to create a healthy and sustainable community, which is reflected in the Chapter 3 update.
As we progress, we intend to create a self-sustaining, sustainable ecosystem that continues to grow. Our goal is to develop fully community-owned games based on Libplanet technology. It is our hope that the community can write the endless chronicle.
About Nine Chronicles
Nine Chronicles is a 100% decentralized free open source RPG based on Scandinavian mythology and the first title developed with Libplanet. Nine Chronicles runs on a P2P network of players without requiring central server hosting.
The entire game, from crafting an item to intricate battles, takes place entirely on-chain. Nine Chronicles is governed by its community and supported by a complex economy where supply and demand are the greatest currency.
About Planetarium Labs
Planetarium Labs is a community-driven web3 game company focused on the future of entertainment through decentralized content and technologies.
He believes that communities can create endless possibilities through decentralized innovations and strives to give massively multiplayer online games creative freedom and player governance.
Planetarium Labs has an integrated team of blockchain development, game publishing, and Web3 content studio, all aligned to create powerful synergies between technology and communities.
It is working closely with major game studios in the APAC region to launch several community game initiatives this year.
To learn more about Nine Chronicles, visit Nine Chronicles: Website | Twitter | Medium
To learn more about Planetarium Labs, visit Planetarium Labs Discord.
Disclaimer
All information contained on our website is published in good faith and for general information purposes only. Any action the reader takes on the information found on our website is strictly at their own risk.