Islam and astronomy: expert from the UWM planetarium to guide the visit through the stars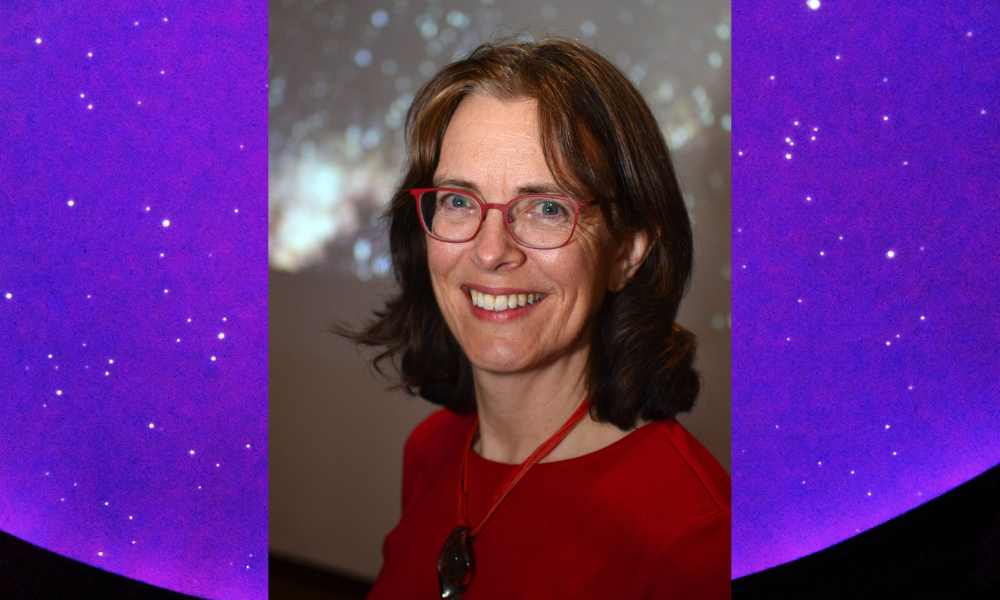 Astronomer Jean Creighton, Ph.D., will present "Signs in the Heavens: Islam and Astronomy," Thursday, Sept. 15, at the University of Wisconsin-Milwaukee Planetarium.
"What I appreciate about the golden ages of history is that people felt it was their duty to understand how the universe works," said Jean Creighton, Ph.D. , director of Manfred Olson Planetarium at the University of Wisconsin-Milwaukee. "It's our world. I think it's a healthy place to be – curious about what's around you and not being afraid to try to understand it.
Creighton, an astronomer and astrophysical researcher, will be the featured speaker on Thursday at Celestial signs: Islam and astronomy at UWM's Manfred Olson Planetarium, 1900 E. Kenwood Blvd #139, Milwaukee. The program is sponsored by the Muslim Women's Coalition of Milwaukee, UWM Muslim Student Association, Marquette University Muslim Student Association, MU Students for Justice in Palestine, Taqwa Bakery and Restaurant, Lebnani House and Holy Land charcuterie.
Creighton plans to help participants explore the intersections between astronomy and Islam, both scientific and cultural, she said yesterday in an interview with the Wisconsin Muslim Journal.
"We will introduce stars that have Arabic names, talk about how the lunar calendar is set up and how Ramadan, the month of fasting, is determined, and some Islamic scientists who have done very important but may not be as well known in the west."
For example, Creighton plans to mention the contributions of the 8th century Islamic scholar Jafar al-Sadiq. "He was one of the people who understood the nature of lights and therefore made things like a camera and a telescope possible," she said.
MMWC President Janan Najeeb, one of the organizers of the event, explained, "Our mission is to promote understanding of Islam and Muslims. This includes contributions to science and astronomy that are still relevant today.
The event is open to the public. It begins at 6 p.m. with food from two of Milwaukee's Middle Eastern restaurants, followed by Creighton's speech at 7 p.m. Tickets for the general public are $15 and for students $10. Prior registration is required. Register and buy tickets here.
A unique point of view
"Frankly, I think the main reason you should come (to this event) is because in the planetarium you have the luxury of seeing very dark skies with no mosquitoes or risk of precipitation," Creighton said. "And you get a guided tour of the night sky."
Housed in the Department of Physics, the planetarium is equipped with an optomechanical projector that projects the stars, planets, sun and moon onto its 30-foot dome. Four digital projectors and other separate special projectors create visual effects, such as a spinning Milky Way and the Northern Lights, commonly known as the "Aurora Polaris". Plus, it has RGB LED lights and constellation projectors, plus an observation deck with a powerful telescope.